"The Lord is Near to the Brokenhearted."... Psalm 34:18
The Broken Ministry is a pregnancy loss and infertility support group. The name "Broken" was inspired by the scripture "The Lord is near to the brokenhearted and saves those who are crushed in spirit." Psalm 34:18.
After loss, one may feel completely broken, but you should never feel alone. This support group is a non-judgmental environment for grieving parents. Join us as we honor and celebrate the love we have for the babies we miss each and every day.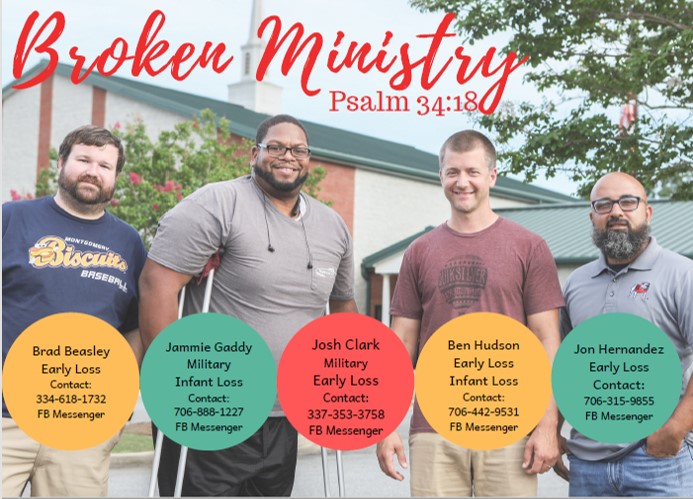 Join us for our first big fundraiser for our ministry, "Light Up the Park." This will be a 5K Glow Run on October 12, 2019, from 7PM-9PM. Join us as we honor our babies!